NBTC(A) Noticeboard

---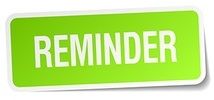 REMINDER for NBTC(A) Member Clubs.
1a. That voting is compulsory on all official motions for all member clubs. 1b. Voting must be received within 3 months of posting 1c. Failure to comply to 1a or 1b will incur a $100 penalty
Failure to pay the $100 will result in suspension of membership until payment of fine is paid in full.
---
14/11/2018
ANKC are pleased to advise their Directors endorsed the request from the National Bull Terrier Council (Australia) for the Bull Terrier Miniature Breeders of Australia to be allowed to continue to use the interbreeding program indefinitely.
ANKC Regulation 6 - Section 9
9.6 Bull Terrier & Bull Terrier (Miniature)
a. Judged separately with each variety receiving separate Challenge Certificates.
b. Inter variety breeding is approved indefinitely. (10/08) (10/12, 7.2.3) (10/18, 6.2)
c. All progeny resulting from the inter variety mating MUST be registered as Bull Terrier (Miniature). (10/08) (10/12, 6.1)
---
New Zealand ROM
New Zealand has advised NBTC(A) that they will administer their own Recognition of Merit system as of September 2018.
North Island Bull Terrier Club and Canterbury Bull Terrier Club have relinquished their associated membership with NBTC(A)